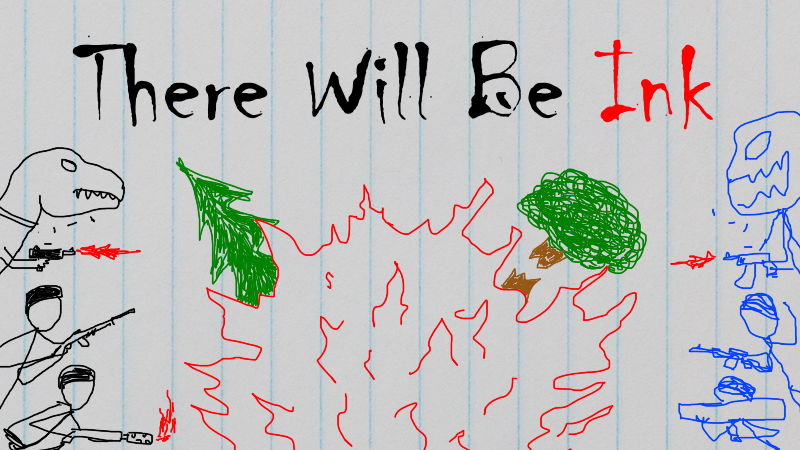 There Will Be Ink
There Will Be Ink: Jolly Edition, now live!
---

Hey there Billies! "Jolly Edition" seasonal content is now active in TWBI. For the most part the changes are aesthetic (a new addition may change that in the coming weeks). Feel free to fire up the game and discover things for yourself (ensure that Seasonal Content is set to "auto" on the Options page), or check out the list of changes below:
All bullets are replaced with snowballs
Dust clouds are white
Red ink (ie 'blood') is replaced with white ink (ie 'snow'!)
Helmets are replaced with Santa hats
Smoke is red, white, or green
Rockets leave behind glitter instead of smoke
Grenades explode into glitter instead of fire
Rainy weather is replaced by snow
Some aesthetic changes to main menu
It's time to get jolly*!

*or not; you can disable seasonal content on the game options page. Humbug.
Files
Version 0.3.0.1
Dec 07, 2019